CVRA President Barbara Hastings Report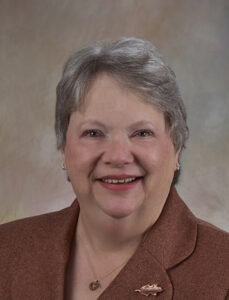 This month marks the end of my term of office as your president. What a good two years it has been. We've accomplished many things: the purchase of a Low Vision Reader, installation of new benches both outside and inside the building, re-organization of the communications committee, orientation to the Residents Association, the addition of bulletin boards for communication, ground breaking campaigns for both the Virtual Food Drive for the Food Bank of N.C. and the Employee Appreciation Gift Fund. The list is too long for this space.
All of the above successes are the work of the officers, neighborhood representatives, committee chairs, and committee members. Each of you have risen to the challenge of making Croasdaile Village a good place to live. Thank you to every of you for the hard work you have put in. Let me encourage you to attend the Annual Meeting on January 4, 2023 at 9:30 a.m. Refreshments will be available at 9:00 a.m. At the meeting, we will elect officers for 2023 and hear annual committee reports. I hope to see you there. If you cannot attend in person, the meeting will be broadcast on 1391.