About Our Not-For-Profit Life Plan Community
About us.
Croasdaile Village is a Life Plan Community in Durham, NC. We offer senior adults an independent lifestyle, services, and amenities that make life easier and more enjoyable, and a continuum of care that addresses the needs of residents as they grow older.
Founded by The United Methodist Retirement Homes, Croasdaile Village opened its doors in 1999 as a faith-based senior living community. As a not-for-profit retirement community, our focus is solely on improving the quality of life for residents.
Our mission.
To provide a lifestyle of wellness and overall enrichment, with access to long-term care for a diverse population of senior adults.
Our vision.
The United Methodist Retirement Homes, Inc. will be the provider of choice for retirement living and continuing care services in North Carolina.
Our Values
Human Dignity
We will provide services to a diverse population, in a welcoming environment in an environment that exudes compassion, respect and dignity for all.
Ethical Practices
To achieve our mission and vision, we will engage in practices that are of the highest ethical standards guided by Christian principles in our decision-making.
Financial Integrity
We will manage our financial resources in a manner that enhances our services, continues growth, and maintains appropriate reserves. Our goals are twofold: to enhance the lives of those we serve and ensure the long-term viability of The United Methodist Retirement Homes, Inc.
Benevolent Care
We will provide benevolent care to community residents as needed and resources allow.
Workforce Excellence
We will recruit, develop and support competent and caring individuals who are committed to our mission.
Quality Assurance & Performance Improvement
We will offer programs and services that are based on the best practices to foster positive wellness, happiness, security, and health.
Governance Accountability
We will govern the organization in a diligent and ethical manner and hold ourselves accountable to the public and those we serve. We will be accountable for our performance to those we serve and to the general public through detailed disclosure statements.
Community Involvement/ Collaboration
We will engage with other related organizations to deliver services to seniors within our communities and surrounding areas.
Education
We will cooperate, as our resources allow, with educational activities that further the careers of students in senior wellness, health care and related fields.
Experience you can count on.
Croasdaile Village is managed by Life Care Services®, An LCS® Company. The second-largest manager of senior living communities in the nation, Life Care Services brings passion, expertise and decades of experience to the table.
Through this partnership, Croasdaile Village offers residents a host of signature lifestyle-centered programs, along with the smartest resources, highest levels of care, and the greatest financial stability. Each signature experience was created to provide residents with the services and tools needed to remain safe, healthy and inspired.

Meet our team.
Our management team is fully committed to fulfilling our mission. We're accountable to those we serve and hold monthly meetings with the Resident Council to facilitate communication among residents, administration and the Board of Trustees.
Heather March
Executive Director
Heather has been with United Methodist Retirement Homes, Inc. for more than 20 years. She served as the nursing home administrator at Croasdaile Village for seven years prior to becoming associate executive director in 2008. She then assumed the executive director position in December of 2020. She holds a Bachelor of Science in business management. Heather has been in the healthcare field for 19 years and is licensed as a nursing home administrator and assisted living administrator in the state of North Carolina. She has received the LeadingAge designation as Certified Aging Services Professional, and is a certified preceptor for both Nursing Home and Assisted Living Administrators.
Heather currently serves on the North Carolina Health Care Facilities Association's Provider Relations Committee. She also represents providers on the Division of Health Services' Informal Dispute Resolution panel. Heather is the past chairperson and current member of the NC Coalition for Long-Term Care Enhancements, served as a member of the LeadingAge North Carolina's Education Committee for four years, and served on Life Care Services' national culture change committee
Rebecca Marion
Associate Executive Director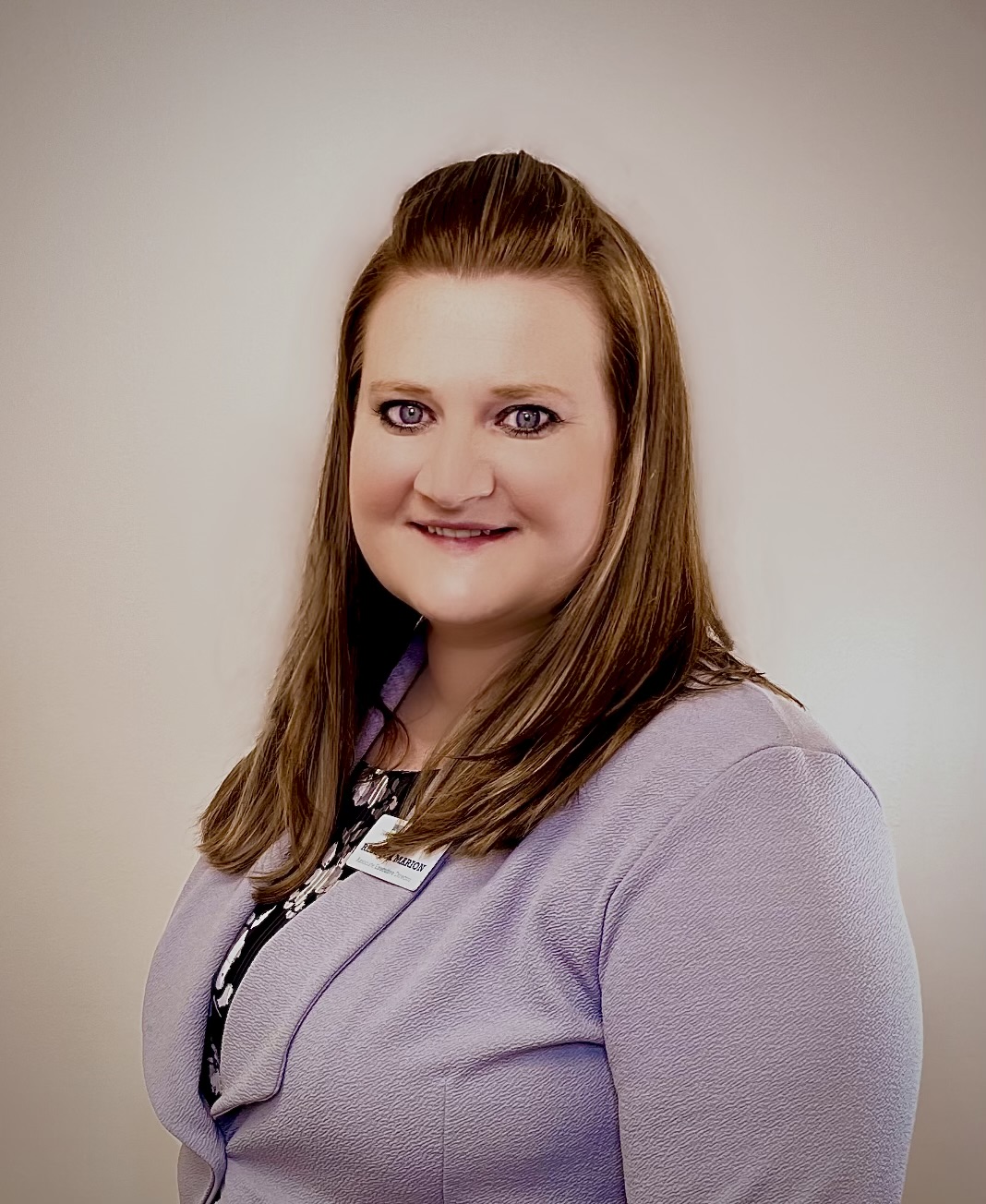 Rebecca Marion, Associate Executive Director, joined the Croasdaile team in 2011 as Administrator in Training to obtain her license in Nursing Home Administration. Rebecca has 14 years of experience in long term care as a Certified Nursing Assistant (5 years), Home Care Administrator (2 years), and Nursing Home Administrator (8 years). She is certified as a preceptor for Nursing Home Administrators in the state of North Carolina. She was promoted to Associate Executive Director in December 2020. She currently oversees the community's healthcare services (nursing home, assisted living, memory support, home care, navigation, clinic), environmental services, and the community's wellness program. Rebecca is married and has a daughter. She enjoys spending time with her family and find new ways to grow personally and professionally.
Laurie Hays-Coffman
Chaplain
Rev. Laurie Hays-Coffman, director of chaplaincy services, is an ordained elder in the NC Conference of the United Methodist Church. Her focus at Croasdaile Village is on quality worship leadership; inspirational preaching; creative and engaging group learning opportunities; compassionate pastoral care; and relevant spiritual nurturing for all residents, their families, and caregivers. She mentors students from her alma mater, Duke Divinity School. These students come to our campus as part of their practical theological training. Rev. Coffman joined the Croasdaile Village family in February 2012. She served as pastor of a local United Methodist Church. A native Texan, Laurie is married to her college sweetheart. They have three adult children and three adorable grandchildren.
Wanda Manzueta
Dining Services Director
Wanda has been with Croasdaile Village since 2018, when she moved here from New York City with her husband and son. She holds a bachelor's degree in business administration with a minor in marketing, and has been in the long-term and skilled nursing industry with Morrison Living since 2008.
Craig Lloyd
Director of Communications
Craig brings more than 25 years of nonprofit leadership experience and a personal history with our United Methodist Retirement Homes here in Durham.
Craig is a graduate of Campbell University with a BA in Mass Communications. He also completed an executive education program in marketing and public relations at Kenan-Flagler Business School at the University of North Carolina-Chapel Hill.
Craigs career includes working in the Corporate Communications and Community Relations Department at Carolina Power and Light (now Duke Energy), ran the North Carolina National Guard Association, served as State Director for Mothers Against Drunk Driving and managed two Chambers of Commerce. He's also served as a lobbyist at the State and National level for organizations he has served. Three of Craig's grandparents were residents of the United Methodist Retirement Homes in Durham.
Kizzy Bell
Director of Human Resources
Kizzy has served as the director of human resources since June 2016. She began her career with Croasdaile Village in the Ambulatory Care Clinic as the medical office coordinator. She transferred to the Human Resources department in 2008, where she served 18 months as the HR assistant and then as the HR generalist, before accepting the director's position. She holds a BA in business administration with a minor in human resources management. Kizzy loves working with the residents and team.
She is the mother of two, enjoys traveling, experimenting with a variety of foods, and learning new experiences. Kizzy loves the Steve Jobs quote: "The only way to do great work is to love what you do."
Djuna McPherson
Accounting Director
Djuna McPherson, Croasdaile Village's new accounting director, is a people person!! Her ready smile and infectious laugh make us all feel comfortable – even if we have billing questions! After her 36 years of experience in skilled-care business offices, Djuna has undoubtedly heard a LOT of questions!
An Orange County native, she is truly a self-taught professional accountant. She learned as she went through her many years of business office service in skilled-care facilities in this area, as well as other states. She is certainly accustomed to dealing with change, as both policy and procedure have evolved drastically during her career.
Djuna was a Navy Mom, since her only son recently completed an 18-year career in the US Navy. He is now self-employed, working from home. Reading, gardening and travel are Djuna's special leisure time interests. Her travels have included a Caribbean cruise which she particularly enjoyed. She says that much more travel will certainly be part of her retirement plan!
James Sanes
Director of Plant Operations
James oversees the maintenance of almost one million square feet of facilities on the 100 acres that comprise Croasdaile Village. He enjoys meeting residents' needs and feels that he's truly found his calling in working with senior adults.
He was hired in 2001 to serve as a maintenance technician at Croasdaile Village. James earned a promotion to support services manager in 2005 and was promoted to plant operations director in 2006. Prior to joining the Croasdaile team, James was an HVAC installation technician for 15 years.
James is married with two daughters. In his spare time, he loves to play golf, ride his motorcycle, go camping, and watch both Alabama football and UNC basketball.
Patricia Jones
Director of Transitional Services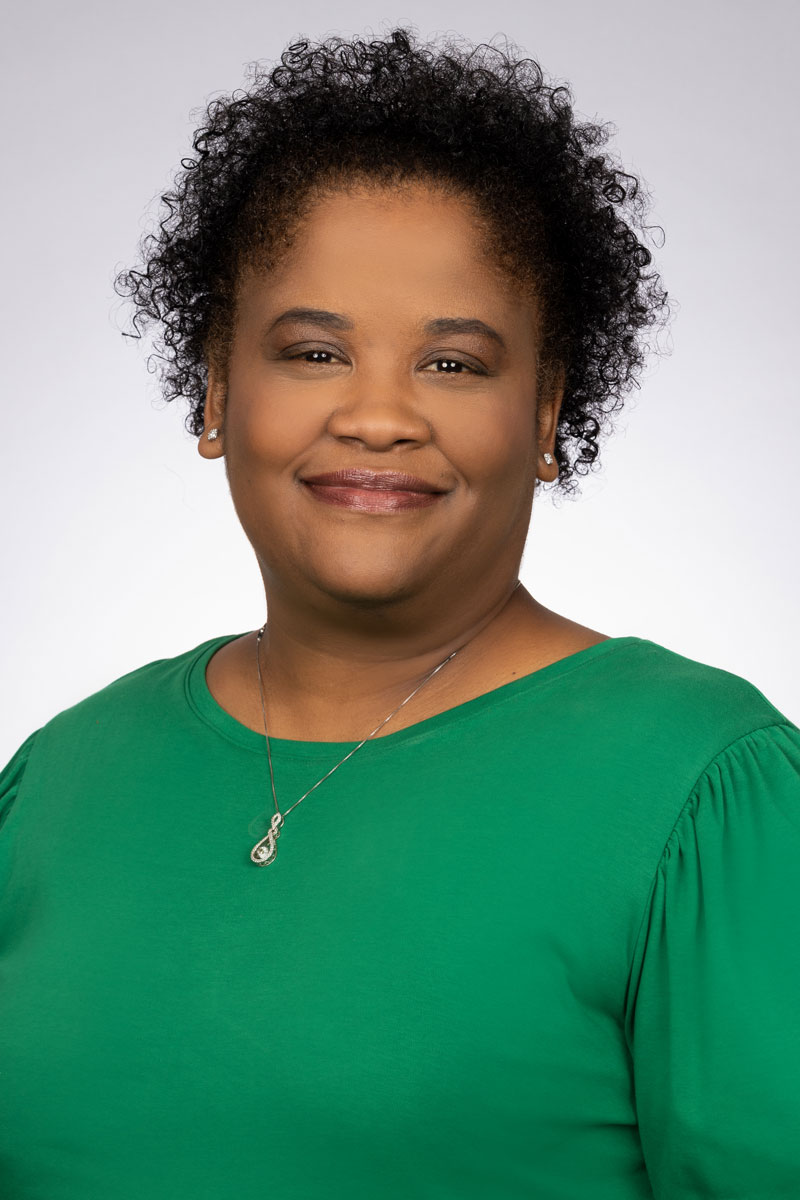 Patricia Jones has worked in the healthcare field for over 20 years. She started her career in medical research, where she worked with various researchers on grant writing and research studies. She has been with Croasdaile since 2013, serving as the healthcare marketing and admissions coordinator. Patricia states, "I achieve great satisfaction from helping others. Croasdaile Village is like my second home."
Deon Simpson
Director of Professional Development
Deon Simpson is the Director of Professional Development and has been with Croasdaile Village since 1999. She holds an MBA with a focus in health care management. As a teenager, Deon started out as a receptionist in the Village commons before transferring to the role of healthcare social worker. She was then promoted to the director position and obtained her assisted living administrator license in 2016. Deon has strong leadership abilities and has a true passion for teaching. She utilizes these skills to educate her teams about methodology for dealing with the challenges associated with health care, Deon quotes Janie Moon, "When your challenges meet your strengths, your work is authentic, purposeful, and not work."
Deon enjoys traveling and has relatives in South America, Asia, Canada, and West Africa. She lives in southern Durham with her beautiful family.
Patty Gentry
Resident Services Director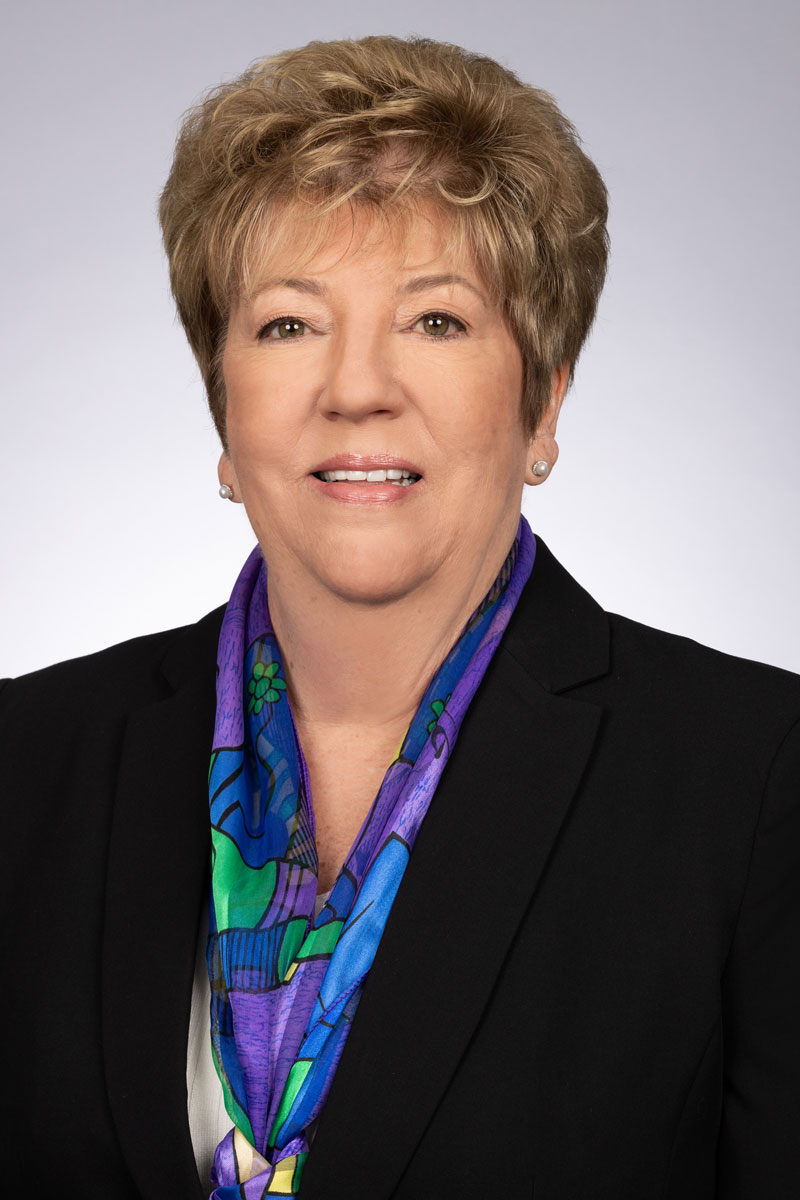 Patty oversees the Environmental Services, Wellness, and Resident Concierge programs. She studied business management at Alamance Community College and received a certificate in non-profit management from Duke University. Patty conducts our new resident orientations, has worked with the Resident Wellness committee to develop the wellness program for Croasdaile, teaches fitness classes, and directs our environmental services department for all areas of the campus.
Roger Fuller
Director of Security & Transportation
Roger is a seasoned professional with a distinguished 30-year career in Law Enforcement. With a strong commitment to public service and safety, he dedicated 9 years to the City of Henderson before spending the subsequent 21 years serving the City of Oxford. His illustrious career came to an official close in May of 2017 when he embarked on a well-deserved retirement.
Not one to rest for long, Roger's passion for security and community well-being led him to a new chapter at Croasdaile, a transition that started just three months after his retirement. In July of the same year, he began his journey with Croasdaile, initially joining on third shift and swiftly rising through the ranks. During the challenging times of COVID, Roger's adaptability and dedication shone as he transitioned to working at the Welcome Center, ensuring a safe and welcoming environment for all residents.
Chris Williams
Director of Assisted Living and Memory Care
Originally from Chapel Hill, Chris graduated from East Carolina University with a Bachelor of Science in exercise and sport science with a concentration in health and fitness. He worked as a general manager and personal trainer before returning to school to earn an associate degree in physical therapy.
Chris most recently served as the Rehabilitation Director here are Croasdaile Village with Heritage Healthcare over the past 8 years.  Heritage Healthcare provides all rehabilitation services at Croasdaile Village, and he has been a part of the Croasdaile Village team since 2013. Chris is an avid outdoorsman and loves to spend time in nature when he has the opportunity. He currently lives in Durham with his wife and two sons.
Jeff Swain
Director of Information Technology
Jeff serves as the Director of Information Technology. Jeff is a Durham, NC native who currently lives in Person County (Timberlake) with his wife of 20+ years and three sons.
Jeff's professional career began in 1994 in the Telecommunications field. In 1996 Jeff began working for Ronco Communications where he was a lead field engineer and project manager for over 20 years. In 2020, Jeff became our Director of IT for Croasdaile Village.
Chris Ratay
Director of Life Enrichment
Chris Ratay is the Director of Life Enrichment here at Croasdaile. Chris has been helping to educate older adults on how to age successfully for over a decade with experience of some of the best senior living communities in the Phoenix, AZ areas. He has been privileged to present at conferences across the country such as LeadingAge, ICAA & LCS. Chris has also written numerous articles on active aging topics, created programs designed to improve cognition in older adults that have been utilized at various senior communities and is absolutely ecstatic about improving the lives of his residents! A graduate of UNC-Chapel Hill with a B.A. in Exercise & Sports Science, Chris also is a certified Cognition Stimulation Therapist and a certified Exercise Physiologist through the American College of Sports Medicine.
Chris is a native of Pittsburgh, PA and loves his hometown sports teams as well as competing in Mixed Martial Arts for fun! Chris is engaged to be married in the upcoming year to his beautiful fiancée Ami.
Sanya Alam
Healthcare Administrator
Sanya Alam serves as the Healthcare Administrator. Sanya has been in the Healthcare industry and in Skilled Nursing since 2011. She started out as a Registered Dietitian and got her License as an Administrator in 2014. She recently joined Croasdaile Village and is very excited to be a part of this team. Sanya moved to North Carolina from Michigan earlier this year with her husband and 3 kids. She enjoys exploring North Carolina, the outdoors and travelling with her family.  
Margie Pacher
Director of Wellness
Margie Pacher serves as the Wellness Director at Croasdaile Village.  She has over 15 years of experience in the wellness industry providing evidence-based mind-body programs and wellness programs utilizing the Seven Dimensions of Wellness designed for seniors and employees.  As a Regional Lead and National Coach for wellness coordinators of IL and AL communities, she sought to ensure successful programming that was functional, fun, and innovative.  She holds a M.Ed. in Humane Education, B.A. in Psychology, NASM Personal Training Certification, NETA Wellness Coaching Certification, NETA Health Promotion Strategies Certification, and an E-RYT 500 designation with Yoga Alliance.
Margie has presented for the International Council on Active Aging Virtual Leadership Summit on Environmental Wellness Programs, facilitated groups nationally in Breathwork and Yoga for Stress Relief, and led presentations on wellness programming strategies for wellness coordinators nationwide.  She combines her commitment to health and wellness with her professionalism to provide tailored wellness programs to assist her clients manage stress, bolster disease prevention, cultivate resiliency for healthier minds and bodies, and foster lifestyles that contribute to a more just, sustainable, and humane society.
Learn more about our not-for-profit, faith-based senior living community. Get in touch.